Rezomed to a lovley family
Primrose, female, longhaired tabby and white, approx 3
She has been vaccinated, spayed and chipped.
She is so cheeky!! Jane her foster mum just caught her running across her floor with a piece of toast in her mouth, which she has pinched out of the toaster. Primrose can also open the microwave and steel the food from there. Don't leave you dinner unattended!!
So much character and fun.
This stunningly beautiful young girl is very friendly and loves a cuddle. She was found wondering down a busy main road in the middle of the night. The last two pics are of Primrose sitting, purring loudly on my lap. She is just so affectionate and such a lap cat.
She is looking for a loving home.She is the best lap cat ever. She will lay on lap and fall asleep while your are stroking her. The best stress BUSTER ever. Give Primrose a chance to love you.
See Primrose purring like a train on:
https://youtu.be/ASWPuBv2_MA
Please call on 07891 036250/07730 003 360 if you would like to see her, no texts please.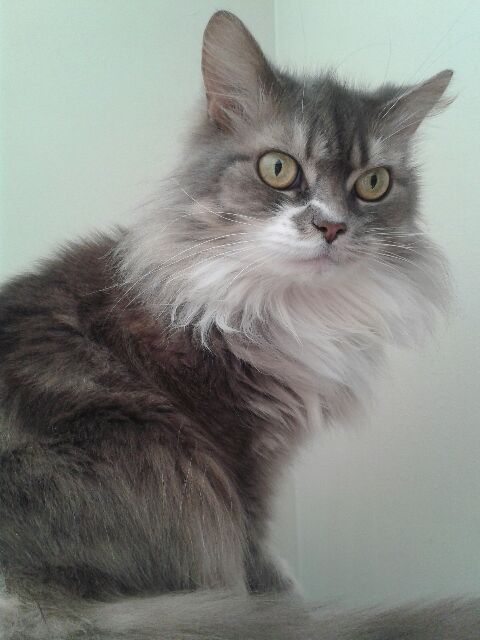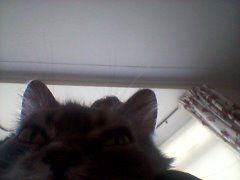 And here is Primrose taking a selfie: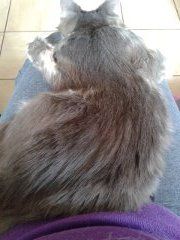 And Primrose warming my lap, imagine with loud purr sound effects
---