Posts: 582
Joined: Fri Oct 23, 2009 10:09 pm
NOW BEEN REHOMED
Misha was a wonderful mum to 5 kittens, when just a kitten herself.
White and Black, 1-2 years old.
She has been vaccinated, chipped and spayed
Misha's now moved from Pussycat Lodge's mum&baby unit to the group pen where's she's VERY playful. You can see she'd be an ideal cat for kids or maybe as a second cat. She was still a kitten herself when her 5 kittens arrived in the Pussycat Lodge mum&baby unit. You can see her there in this earlier video
https://youtu.be/aPjMI2rj_B4
. Look at that little heart on her nose!
Watch her play in her new video:
https://youtu.be/rJnMdULEAmo
Call Terri on 07947664539 from Monday to Sunday. From 9am to 6pm ONLY.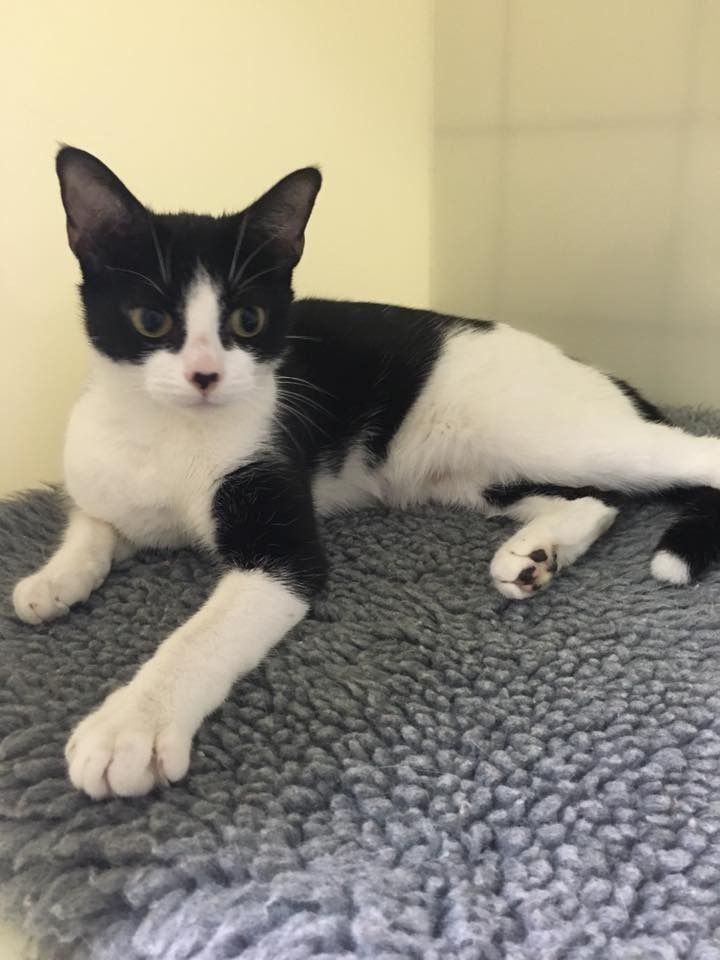 ---