Sara, the mummy, is going back to the lady who brought her in. But her kittens are still available.
Spayed, vaccinated and microchipped
Hi, my name is Sara, I am about a year old, I was a stray and got taken in by a nice lady locally, but when she realised I was expecting she brought me to the Sanctuary as she already had cats of her own. I have now had my 4 babies, three girls and one boy and we are nearing the time to find our forever homes. We are happy to go to homes with well behaved dogs and children, but we do expect that children will be taught the proper way to treat my kittens. They are little people and not toys!!!! I have been spayed, microchipped and vaccinated and my kittens will have had their first vaccination as well by the time you take us home.
If you would like to view me and my babies please call Jennie on 01277 811904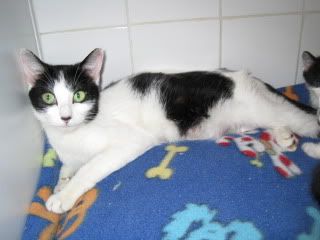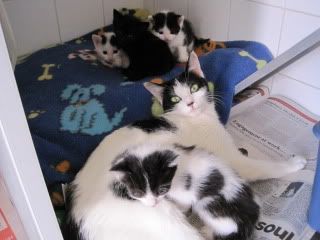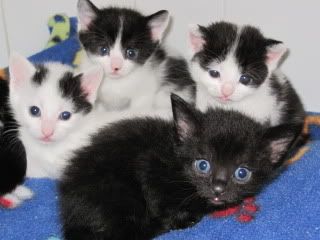 ---