Libby, female, black and white, 12 weeks
This little kitty was dumped and abandoned outside a pet shop. She is a lovely little charachter and is looking for a forever loving home. The photo doesn't show just how lovely she is.
If you would like to see Libby, please phone Jane on 020 8597 4030 or 07974826990. Thanks.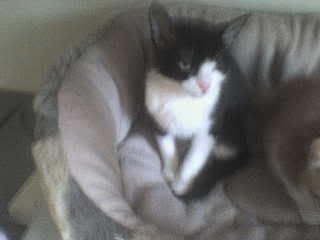 ---